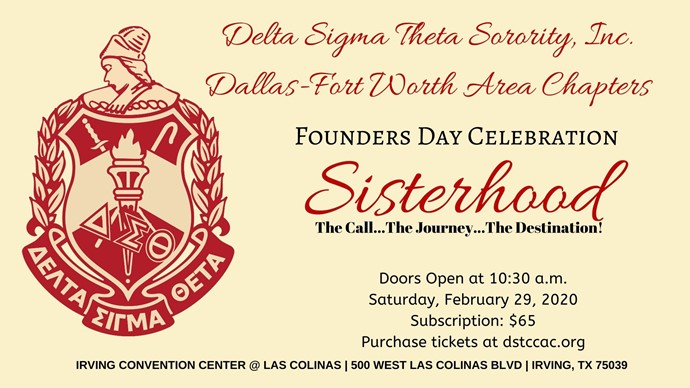 ***SOLD OUT: 2020 DFW Joint Founders Day Celebration***
Join the Dallas-Fort Worth Area Chapters of Delta Sigma Theta Sorority, Inc at the Irving Convention Center for our annual Founders Day Luncheon as we celebrate 107 years!
"Sisterhood: The Call...The Journey...The Destination!"
We will honor those members with 25, 50 and 75+ years of service in the Sorority. You are definitely in for a treat!
Service Project: OPEN TO THE PUBLIC! Stay tuned for more information!
Tickets: Space is limited and no tickets will be sold at the door. Purchase your tickets at http://www.dstccac.org.