All attendees must submit a 2020-2021 Youth Initiative Parent/Guardian Form.
The form is located at the bottom of the page! 
You will not be allowed in the Zoom room unless it is received by March 30, 2021.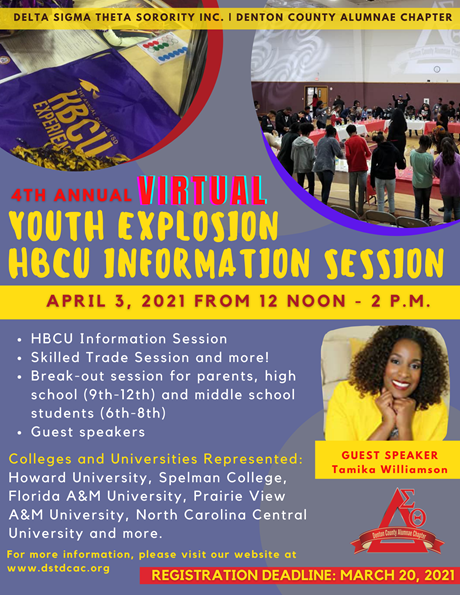 Audience:
- Parents of High School and Middle School Students
Speakers:
- Tamika Williamson
- HBCU Representatives
- And Many More

Activities and Topics:
- College Financial Assistance
- Career Opportunity Information
- HBCU Information Session from:
   - Howard University
   - Spelman College
   - Florida A&M University
   - Prairie View A&M University
   - North Carolina Central University
   - And many more.
- Social Action Information
- And Much Much More!