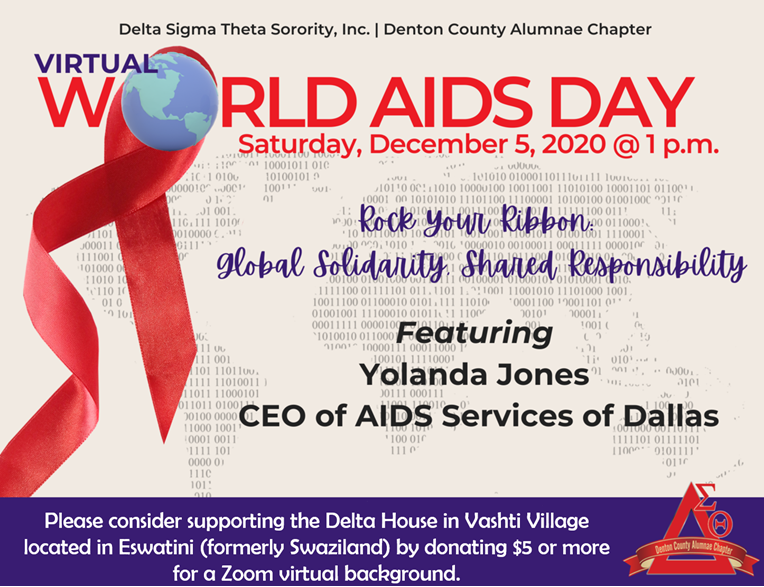 Please join Denton County Alumnae Chapter of Delta Sigma Theta Sorority, Inc. for our 2020 Virtual World AIDS Day Rock the Ribbon: Global Solidarity, Shared Responsibility program. Our guest speaker for the event is Yolanda Jones, CEO of AIDS Services of Dallas.
Please consider making a donation of $5.00 or more for a virtual background to be used during the event.  Net proceeds benefit the Delta House in Vashti Village, a home for children who became orphans due to the HIV/AIDS pandemic.
Donations can be made using the PayPal button (Donate) below.
Please indicate which background you would like in the PayPal note section.
If you do not indicate the background, a background will be randomly selected for you.
World AIDS Day Background #1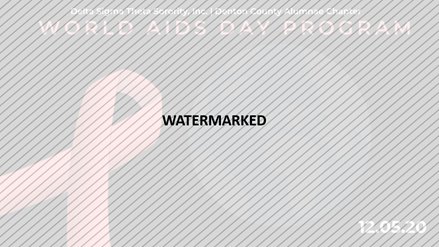 World AIDS Day Background #2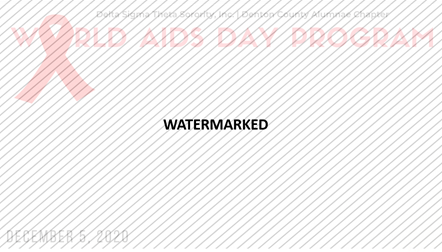 World AIDS Day Background #3