Presidents Message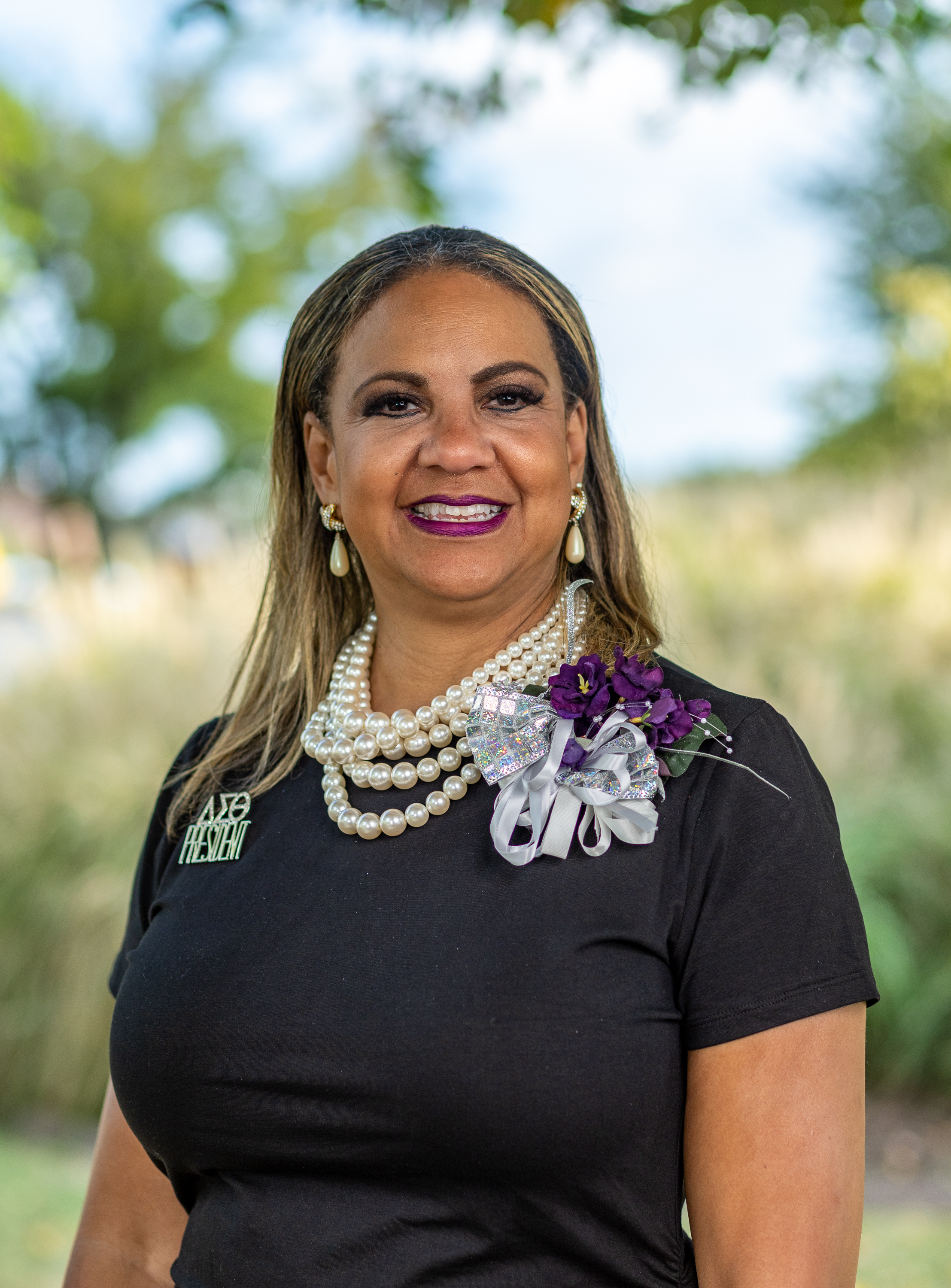 Greetings Sorors and Friends!
Welcome to the Denton County Alumnae Chapter of Delta Sigma Theta Sorority, Inc. website!  I am honored to serve as the 10th President of D.C.A.C., a chapter of Dynamic and Capable women who are Adapting to Change. 
Delta Sigma Theta Sorority, Inc. is a private, non-profit organization founded on January 13, 1913 by 22 college women on the campus of Howard University in Washington, D.C., built on Christian principles and committed to public service with a primary focus on the Black community and to the constructive development of its more than 1,000 chapters and 300,000 college-educated members.
Denton County Alumnae Chapter was Chartered March 25, 1995 and ever since, we have worked as a Sisterhood, dedicated to Service and Scholarship in our community of Denton County.  With under 100 members, we are an award-winning chapter, locally, regionally, and nationally.   Our chapter continues to support our National Five-Point Programmatic Thrust through our events which focus on:
     ∆ Economic Development
     ∆ Educational Development
     ∆ International Awareness and Involvement
     ∆ Physical and Mental Health
     ∆ Political Awareness and Involvement​
I want you to be informed so please continue to visit us here and follow us on our social media platforms (Facebook, Instagram, and Twitter).  Thank you for your time, continued interest, and support of Denton County Alumnae Chapter.  If you are a member of Delta Sigma Theta Sorority, Inc. and reside in Denton County or surrounding areas, I encourage you to connect with our chapter.
I look forward to an exciting year of serving our community and invite you to join us.
In Service,
Robbin V. Robinson, President 
Delta Sigma Theta Sorority, Inc. 
Denton County Alumnae Chapter 
RVR.DCAC10thPresident@gmail.com
D.C.A.C. - Dynamic and Capable, Adapting to Change